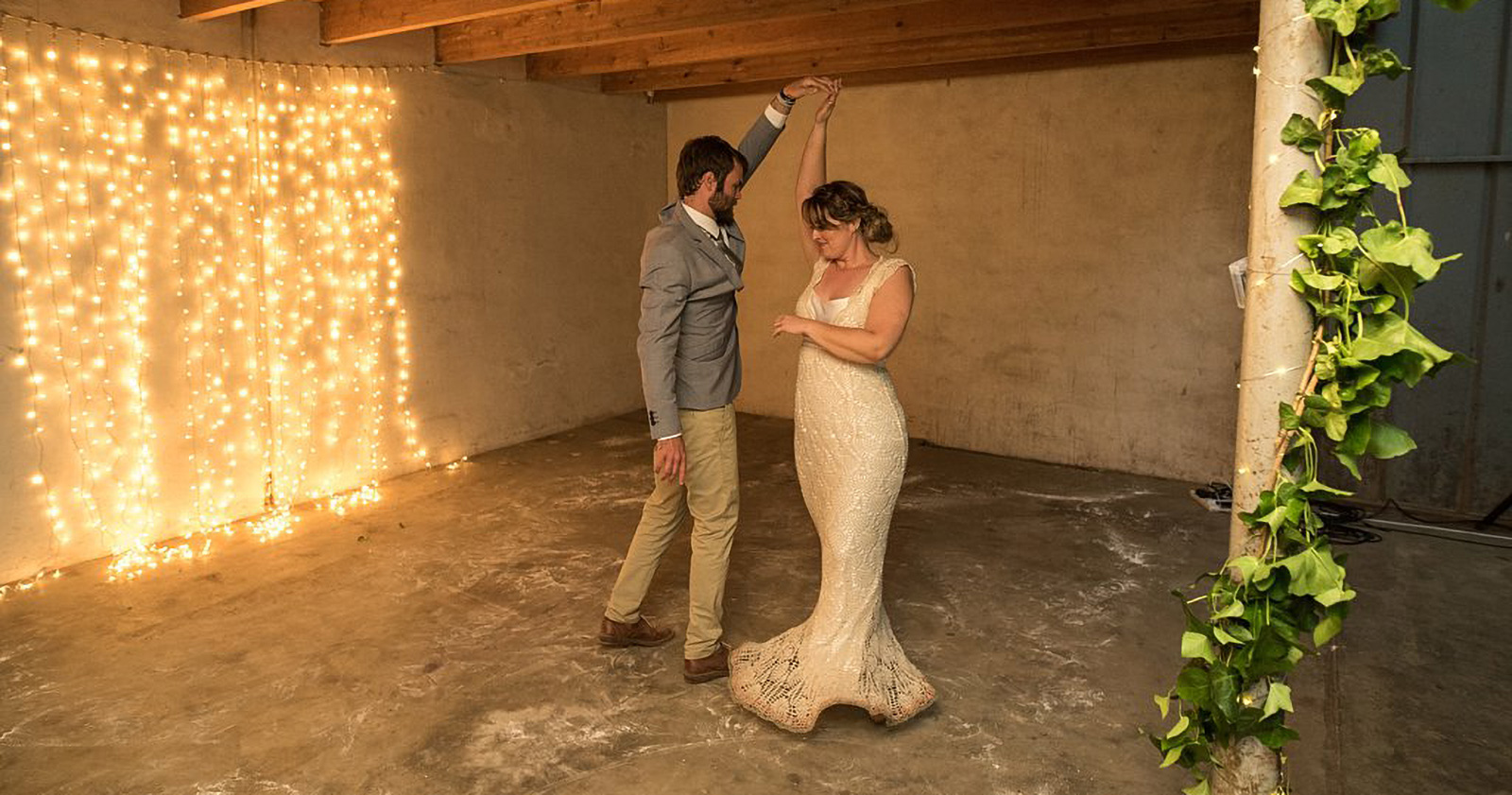 In our Instagram feed, we recently came across a gorgeous crocheted wedding dress and just had to find out more. So we chatted with Yurika Kotzé from Hooked Designer Crochet to find out more about her beautiful creations
Firstly, tell us a little about yourself.
I am South African and moved here to NZ just over a year ago. I share my home with my husband of (almost) 10 years and our two cats, Poffie and Patrys. We live in the beautiful Waima area where we fell in love with the native forest. I love to read and bake, as well as knit and (of course) crochet. I started crocheting when I was 10 years old and have been hooked ever since (pun intended).
Crocheted wedding dresses are fairly unique. What made you start Hooked and get into the wedding market?
Well, it's been a bit of a strange journey... I come from a background in wildlife and documentary filmmaking. In 2016, I moved away from this to work as social media and marketing manager for a small accessories brand that hand-makes a variety of bags. During this time, I fell in love with the idea of working with my hands and started looking for ways I could use my favourite craft to start a business. I began making small accessories which I sold on Etsy, like crocheted jewellery and handbags, but it wasn't 'it' yet.
I decided to branch out into designing patterns and selling those. I found I enjoyed this way more as each piece was different from the last and the challenge of creating something gorgeous got me excited every time!
Then, in 2017, I made my best friend's wedding dress and designed my own bridesmaid dress. Suddenly, I was being inundated with queries and requests, but I didn't feel ready to tackle a business that focused on this yet.
Over the past three years I have taken the time to really grow my skill even more, paying close attention to the finer nuances of how a crocheted garment drapes and moves.
Finally, at the beginning of this year, I decided to take the plunge and open Hooked Designer Crochet. I knew I wanted to focus on weddings, as the fine and detailed work that goes into a wedding dress gives me quite the kick! I also wanted to set myself apart as not just another crocheter, but someone who can make meticulous and difficult pieces that are set to become heirloom treasures.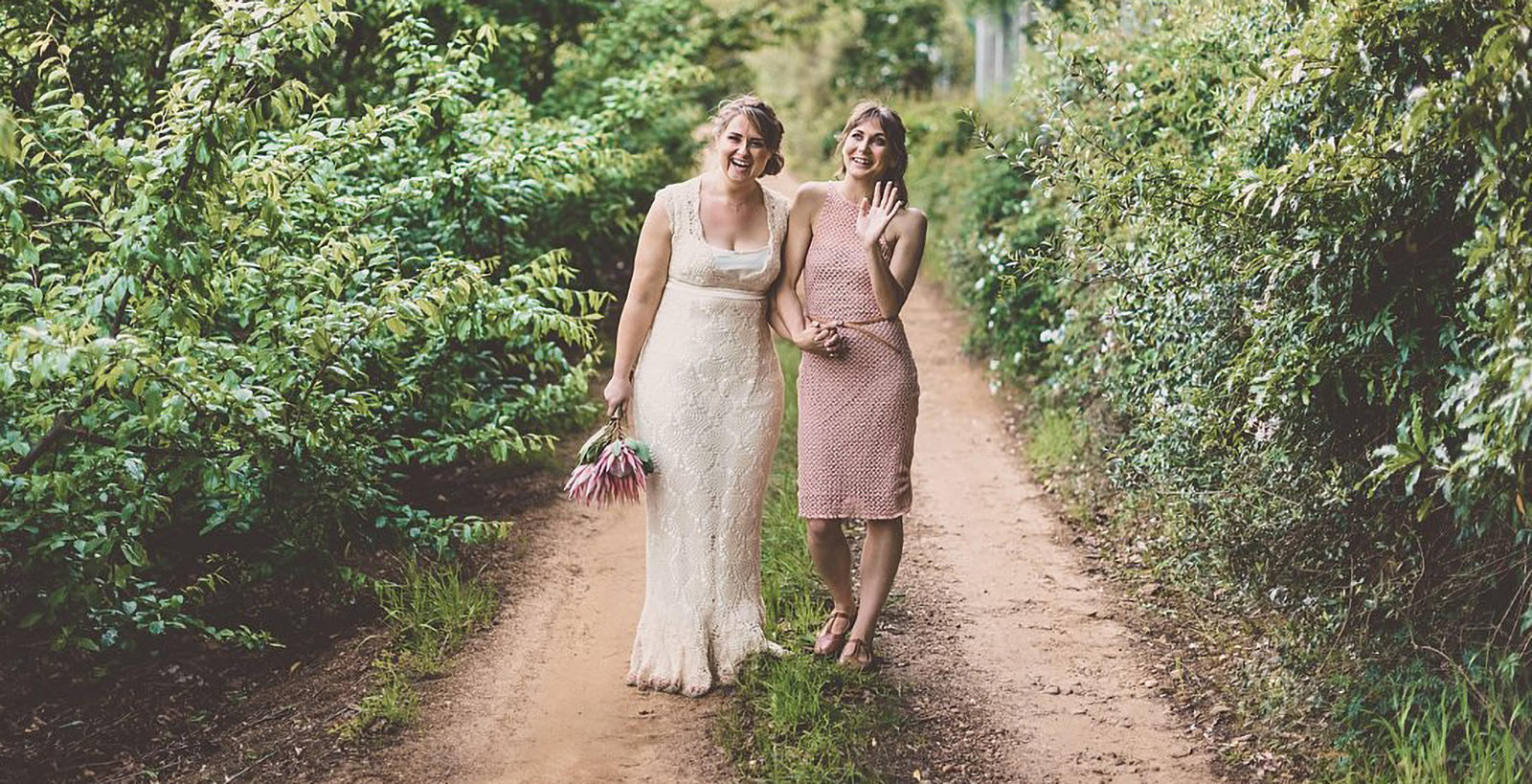 Besides looking amazing, what are the benefits of a crocheted wedding dress?
The beauty of crocheted fabric lies in its construction: knotted one stitch at a time, like a 3D printer, the fabric can be worked up 'in-the-round' or laid flat in order to create the perfect fit. That means that you can add many elements to your dress without worrying about the fabric not moving the way you need it to. The same dress can hug in one place and flare in another, have solid fabric here and lace somewhere else. It's dynamic and completely customisable. It drapes like nothing I've seen. Its texture has a way of catching the light and photographers love it! It also makes for gorgeous photos!
But the greatest benefit of all? The simple 'wow'-factor.
Are there set styles of dresses that you make or can you create bespoke designs for brides?
I have a large catalogue of designer patterns on hand that brides can choose from. I also design bespoke pieces from scratch. I am completely open to a bride providing me with photos of things she likes and then pulling different elements together to create her dream dress. Each dress is customisable, and we can even add some crystals or pearls into the mix!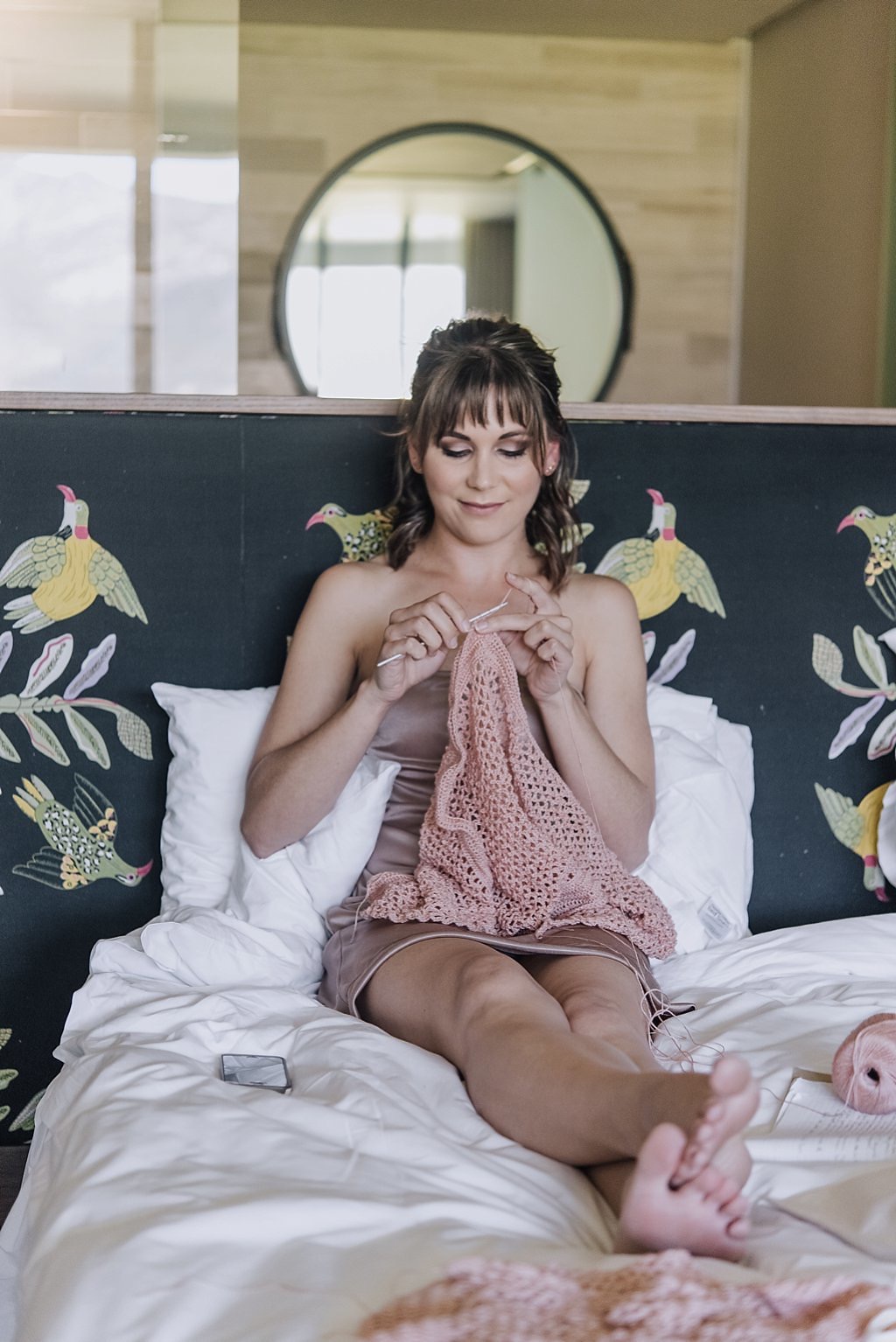 The dresses must be pretty time-consuming to make. Approximately how long does a dress take to create?
Yes... Time-consuming is right. The average wedding dress takes over 140 hours of physical labor to make. That doesn't include fittings, adjustments or design - that is simply me, my hook and a ball of yarn.
Brides can expect to wait anything from 2 to 6 months for their dresses, depending on the complexity of the pattern. Where conventional dresses are cut and made from fabric, here the actual fabric is being woven into the shape of a dress. It's pretty special, and makes for something that is kept and passed down for generations.
What types of yarns do you use? Is there a difference?
I only use the best bamboo, merino, cotton and silk yarns. I use these for their unique benefits. If a bride is getting married in winter, merino it is (a non-scratchy one!). Bamboo catches the light with its luster, and silk drapes like a dream. Cotton is strong and greatly for pieces that need some support in construction.
It is not just dresses that you make, is it? What other products do you offer?
I focus mainly on dresses, but I also offer veils, garters and decor pieces. I do the odd side-projects that clients commission here and there. Brides are welcome to inquire about anything crochet-related!
All photos credit Angelique Smith Photography.